Welcome to Fluoropolymer Coating World
M/s. VAIBHAVI ENTERPRISES is a fast growing company with a strong focus on quality & best of customer service. Since 1989 years our organization has been acknowledged as a leader in development & advancement of surface enhancement 'Viflon' (Fluoropolymer) coating for metal surface & other substrates. We are also a manufacturer of 'Vaicon' Porus Plastics filter media especially for pharmaceutical, Chemical & Pneumatics companies for their different application.

After a result oriented stint of producing quality our technological strength by updating our water filter well in line with contemporary international developments, as a result of which we launched 'AquaSafe' filter-cum-purifier based on advanced silver & ultraviolet technology. We have indigenized Yarn Oiling Device (Apollo Head Container) in order to become manufacturer of Import substitute Item. We have supplied successfully this Oiling Device to number of Industrial giants in textile field such as Mafatlal, OCM, Birla's etc.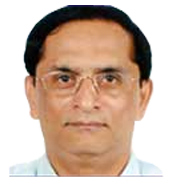 FOUNDER
Mr. HITESH B. BHATT was the Proprietor of M/s. VAIBHAVI ENTERPRISES. His rich & seasoned experienced of almost 25 years is a key factor of this organization. The sheer hard work & honesty has been two prominent pillars of this organization. Working on ethics & morals has brought us immortal stand in whole industry. Read More ...

Manufacturers / Exporters and Suppliers of
PTFE/ECTFE (Halar) / PVDF / FEP / PFA / Nylon-11 Coating & Lining On Chemical & Lab Equipments, Xylan / PTFE Coating On Bolt, Stud & Nut, Fusion Bonded Epoxy (FBE) Coating For Special Application, PVDF / FEP / PP Lined Ball & Diaphragm Valves, Water Filters & Purifiers For Domestic & Industrial Application, Yarn Oiling Device For Textile Machines (TFO), Fluoro Polymer Coating, Suction Tubes.