M/s. VAIBHAVI ENTERPRISES is a fast growing company with a strong focus on quality & best of customer service. Since 1989 our organization has been acknowledged as a leader in development & advancement of surface enhancement 'Viflon' (Fluoropolymer) coating for metal surface & other substrates. We are also a manufacturer of 'Vaicon' Porus Plastics filter media especially for pharmaceutical, Chemical & Pneumatics companies for their different application. After a result oriented stint of producing quality our technological strength by updating our water filter well in line with contemporary international developments, as a result of which we launched 'AquaSafe' filter-cum-purifier based on advanced silver & ultraviolet technology. We have indigenized Yarn Oiling Device (Apollo Head Container) in order to become manufacturer of Import substitute Item. We have supplied successfully this Oiling Device to number of Industrial giants in textile field such as Mafatlal, OCM, Birla's etc.

Vaibhavi Enterprises is managed by the group of highly qualified professionals & technically trained labour. Our organization is committed to offer quality product & services by continually upgrading its skills, resources & expertise in order to deliver the total customer satisfaction through continual improvement.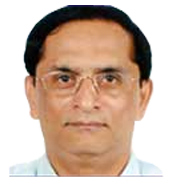 Founder :
Mr. HITESH B. BHATT was the PROPRIETOR of M/s. VAIBHAVI ENTERPRISES. His rich & seasoned experienced of almost 25 years is a key factor of this organization. The sheer hard work & honesty has been two prominent pillars of this organization. Working on ethics & morals has brought us immortal stand in whole industry.


MISSION :
To establish Vaibhavi Enterprises as the premier provider of the finest fluoropolymer, thermoplastic and thermosetting coating services; while maintaining our uncompromising principles as we grow."

VISION :
To create a dynamic, ethical and healthy work environment along with a broad spectrum of constantly upgraded coating capabilities, to encourage loyal and satisfied customers in India and abroad.

QUALITY :
At VAIBHAVI ENTERPRISES , we recognize that our customer expect excellent quality along with our competitive pricing & superior customer service & best of delivery terms. We approach product quality as one of our core competencies & therefore we always focused on " What can we do better?".

We are constantly improving our inspection & measurement techniques. We have a large variety of testing equipments in house. If your job requires specialized testing, we will be happy to get that facility in house OR at third party laboratory. We also pay a special attention to packaging. This provides our customers with an additional level of security that many other companies simply fail to provide.

Our Achievements:
1. Whitford's Quality Approved Coater (Xylan) 2009-2011
2. ISO 9001 : 2015 Certified Company.
3. Register Vender of O. N. G. C.
4. Register Vender of L & T.
5. Register Vender of Godrej Boyes & Co.